"Design To Win!
(6 Weeks Fashion Workshop)" on Eventbrite!
Miami, Florida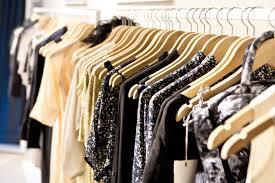 "Design to Win" is a Six Weeks Fashion Workshop for serious aspiring fashion designers. Each designer will go through an intense step by step business development and design coaching to create and develop their very own fashion line.
The six weeks will be filled with guest speakers, local fashion professional i.e. pattern makers, seamstress, graphic designer and fabric distributors.
The Designers will meet once a week for a 2 hour workshop on the topics listed below.
Each designer will have a 20 minute one-on-one progress call each week.
At the end of the Six weeks the designers will have clear business and design goals with industry tools to launch a successful fashion business.
*This workshop come with a Design to Win Workbook
Week 1. June 22 Concept ,Strategy and Budget
Week 2. June 29 Designing your line.
Week 3. July 6 Fabric and Trims sourcing
Week 4. July 13 Securing pattern makers and seamstresses
Week 5. July 20 Sampling and Pricing
https://www.eventbrite.com/e/design-to-win-6-weeks-fashion-workshop-tickets-555580757